Here's a little about me and how I can help you
I'm Anne, a musician, composer, teacher, trainer and mum!
I started teaching music to the under 5s in 1998 as a qualified primary teacher and was also the school Music Co-ordinator.  After a break from teaching, to look after my own little people, I setup Musical abc in 2008 to teach music to the under 5s: classes for babies, toddlers and preschools.
I have worked with many children and have gained and developed fun ways to help children explore music. I will be sharing my ideas through this resource.  I love helping others and I'm excited to be able to help more Early Years Practitioners.
If you have any questions about the course please feel free to send me an email at anne@musicalabc.net.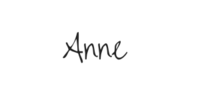 I look forward to helping you bring more music to the children in your setting.